Now that you have your web forms set up within Sonido and embedded on your website, what happens next?
One of the powerful benefits of managing your web forms through Sonido is how it integrates directly into your studio management system. When a website visitor submits a web form on your website, there are a number of things that happen, which are outlined below.
1. FORM SUBMISSION ACTION
Immediately after a website visitor submits a web form, they will see the form submission action that you set up within your Web Form settings. They will either be redirected to a URL that you have populated, or they will see the custom confirmation message that you entered.
Either option that they may see for the web form, this provides the visitor a confirmation that their form submission was submitted successfully.
2. WEB FORM SUBMISSION EMAIL NOTIFICATION
As soon as a web form has been submitted, the specified recipients in the Web Form "Send To:" field will receive the email notification for the form submission. This email notification will include all the details of the web form submission, including the form fields and responses and the name of the form where the submission occurred.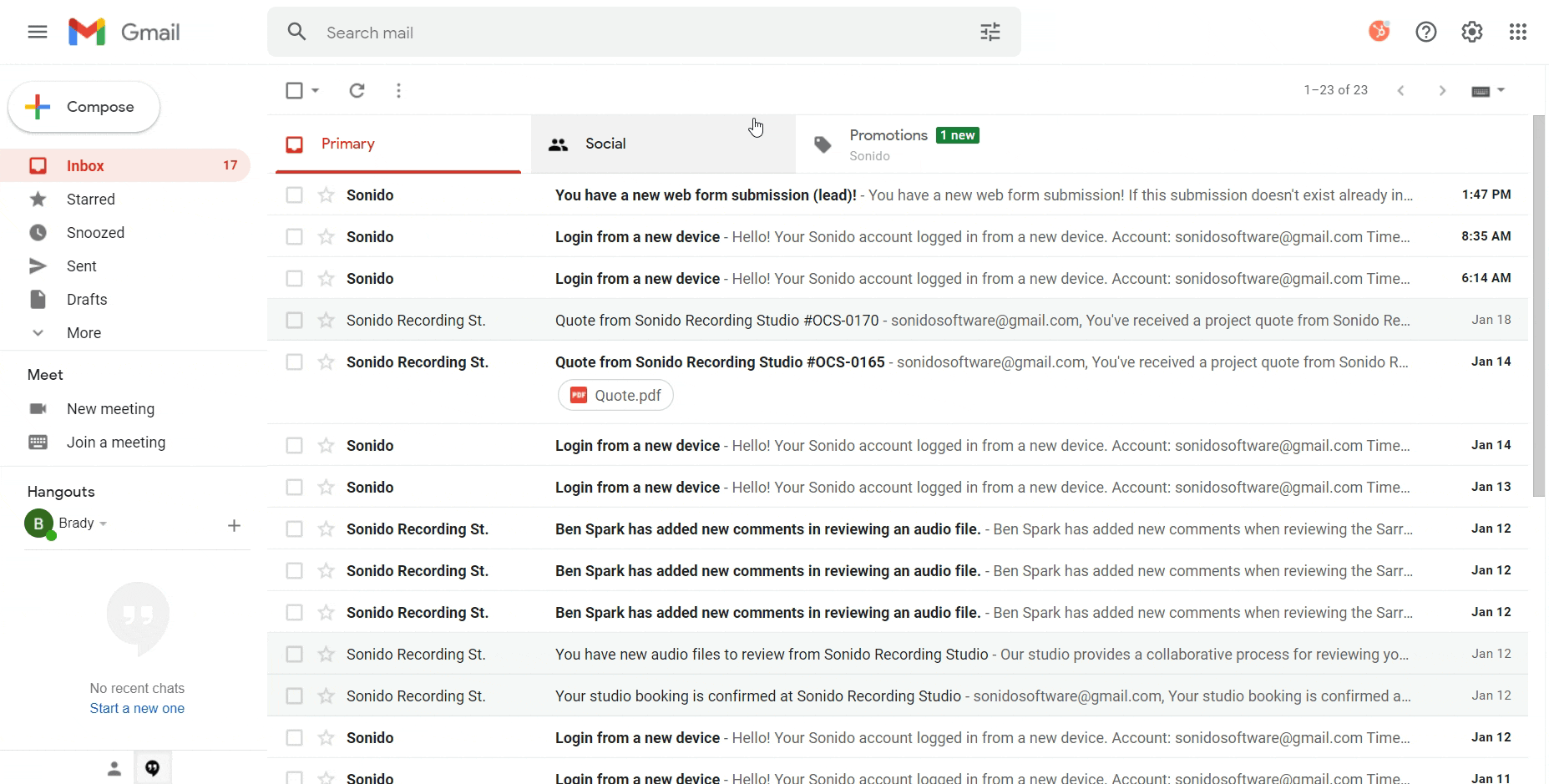 3. NEW LEAD RECORD
Every time a web form is submitted, Sonido will create a new Lead record that contains the relevant Lead fields as contained in your web form. When you navigate to your Leads, you should see the new record at the top of the list.
4. NEW CONTACT & BAND/GROUP RECORDS
As a part of the new Lead record that is created, you will have a new Contact records and Band/Group record created from the web form submission details as well.
The contact will includes a history of the web form submission within the Notes section of the contact record. If a web form is submitted multiple times - whether in a short period of time or spanning a long period of time - each form submission will record within the Notes for the relevant contact record. A duplicate Contact record will not be created if an existing email address is used in the form submission.
Here at Sonido, we are very excited for you to begin seeing the benefits that the Web Forms module provides. As you begin implementing this feature into your studio website and begin generating new leads automatically through the integrated flow, please don't hesitate to reach out with any questions that you may have. You can contact our support team anytime at support@mysonido.com.
READ MORE